Exercise 2, p. 67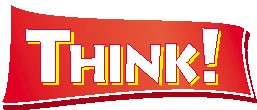 Have you ever been to a Panda park? What do you know about Panda parks? What would you like to learn about these special parks? Make notes. Read the text and see if your questions were answered.

A When spring comes, why not to try something more extreme than playing badminton or tennis — like a panda park? Panda parks, or Thai parks, are the popular types of active rest for kids and adults in Russia. You can find them almost in every city! Moscow is no exception. They usually consist of dozens of stations, situated 3-4 metres above the ground. You need all your climbing skills, sense of balance and trust in your teammates to get through the park.
B Usage of Thai parks for entertainment is a modern invention. Similar ones were used in Ancient Greece to train soldiers. There was no common name for them for a long time in Russia. They were called rope parks, sky parks or Panda parks. Today, however, they're a great opportunity to feel yourself like Tarzan as if you climb tall trees and hang on lianas. But unlike Tarzan you have equipment, different challenges to complete and no wild animals to fear!
C Stations at Thai parks differ as you climb up, come down and go from tree to tree. The basic routes have 8-15 stations and you may need 15-60 minutes to go through all of them. These routes can include everything: climbing walls, rope ladders or even zip-lines. There are also many different levels of complexity, thus beginners and professionals will have a good time.
D Many stations in Panda parks will test your whole body. Some of the stations require speed and strength, while others require precision and balance. The climbing wall, where you deal with gravity, will test your strength as you lift yourself up using only your arms and legs. The rope-ladders and bridges will test your climbing skills and sense of balance. The zip-lines make you overcome your fear of height as you swing through the air. There is a station for everyone!
E Thai parks are great places to develop relationships, improve your confidence and unite your team. That's why they're one of the most popular places, Russian companies attend for team building. The team always wins in Thai park, not an individual. Everybody should work together, by communicating, trusting and listening to each other to win. While conquering the course, people show their worth, overcome fears and, finally, become acquainted with their colleagues.
F The first thing the visitors see in panda parks are the ropes, logs and nets. Before setting off you must make sure that the clothes you are wearing are appropriate for sports, and that you have learned the safety information. Many parks offer test routes to try before you will be allowed to go to the main route. Before the challenge begins, an instructor hooks a safety lanyard to your belt and you're ready to go. Remember you mustn't take it off during your attempt!
G There are also some rules for visitors in Thai parks. Children under the age of 10 and who are less than 1.40 m tall must be accompanied by an adult. Parks are usually closed if the wind speed is more than 10 m/s and it's not allowed to go through the route if you feel sick. During your visit, you may get a few bruises or stains on your clothes, but you won't certainly regret visiting panda park, and of course you can come again whenever you want!