Exercise 1, p. 75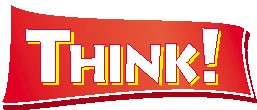 Where do you usually go on holiday? Would you rather go on holiday to a big city centre or to the countryside? How can you spend your holiday time in a big city centre like Moscow? What places are there to have a really good time at?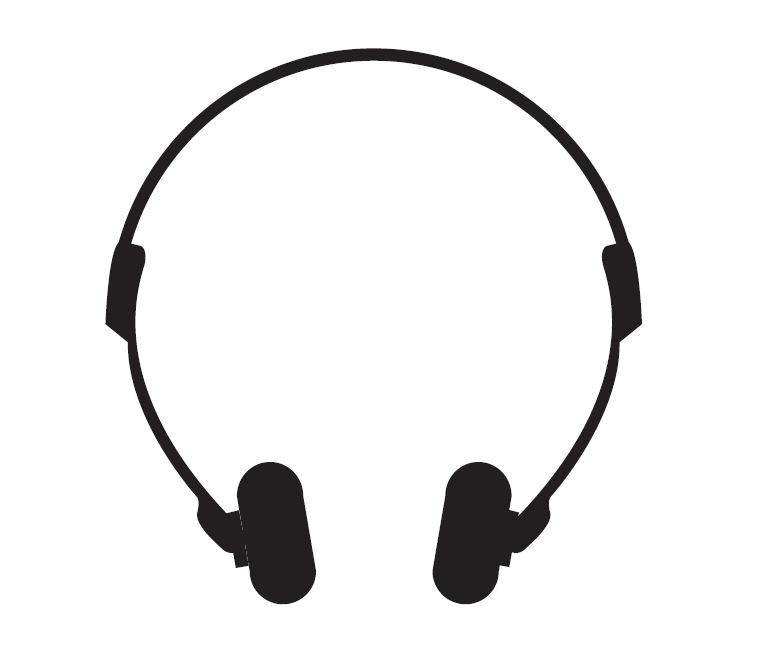 Listen, read and check.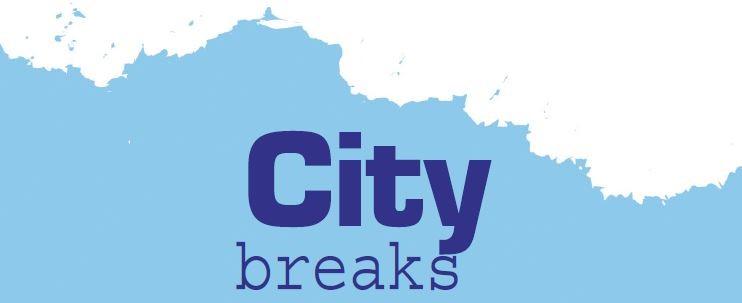 Port at VDNH
What a pleasure it is to relax by the water on a hot day! And you don't have to be by the sea! Even in Moscow you can find places to swim and to sunbathe. One such comfortable place is at VDNH between pavilions 8 and 9. It's Port – the largest beach in Moscow.
At VDNH people can find four large pools, jacuzzis, volleyball courts, a stage and a café. In fact, there is everything you need to feel like you're on holiday! At the weekend, Port even hosts concerts and various events.
Port is a family-friendly place. There are pools for adults and a children's pool with water slides, one of which looks like a real ship! The water is always warm at about 28°C. There are also comfortable sun loungers by the pools and lifeguards on duty. Sports fans are welcome too. Visitors can work out at the sports ground, or play tennis, table tennis or even mini football. Experienced coaches are on hand to teach everyone how to play water polo, do yoga or dance.
There are even more activities at Port. Twice a week in summer, professional artists teach anyone who wants to learn how to draw! In the centre of Port there's an oak grove where people can hide from the hot summer sun and relax. They can also listen to music or rest on comfortable sofas by the dance floor. And at weekends there is dancing till morning! The bar has got a variety of smoothies and milkshakes–the best in Moscow!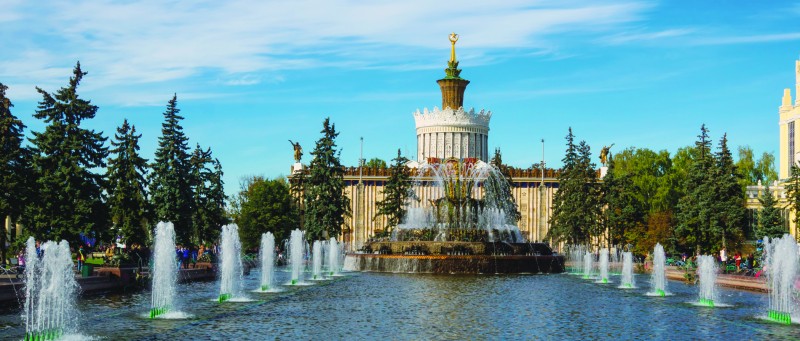 Serebryany Bor
In the North-West of Moscow there is one of Muscovite's favourite place to relax – Serebryany Bor. It's a park on the bank of the Moskva River with beaches, cafés, playgrounds and cottages. Every weekend, and often on weekdays, thousands of Muscovites come to Serebryany Bor to swim, play sports or go for walks.
Once it was just an area on the Moskva River where, in the 17th century, people practised falconry. In the 1930s, the Khoroshevskii Canal was built, turning Serebryany Bor into an island with only a bridge connecting it to the land. Later, the area became a campsite where everyone could enjoy the beaches, lake and
beautiful scenery of the landscape.
There are many parks in Moscow, but it's difficult to find places to swim. Serebryany Bor is where the Moskva River enters the city, so the water here is very clean. This creates a perfect place for beaches.
Today, Serebryany Bor has several beaches. They have everything you need to relax – from sun beds and deck chairs to cafés and restaurants. People can also go kayaking, wind-surfing or play water sports. There are also volleyball and tennis courts. Sometimes, there are musical festivals and beach parties here as well. Some couples choose the place for their wedding. In winter, many people gather here to celebrate the traditional Epiphany ceremony on 19th December.