Exercise 1, p. 39
Look at the photos and the subheadings in the text. What do you know about each place? What else would you like to know about them?
Listen to and read the text. Does it answer your questions?

Mauritanian mansion
Can you believe that an old circus place looks like a queen's castle today? Well, it's true! In the very centre of Moscow, in Vozdvizhenka Street, there is an amazing building. It looks like a castle from a fairy-tale. It also has an interesting story.
The extraordinary design of that building is the result of Arseniy Morozov's – a very rich and eccentric man – effort to impress everyone; even his own mother. How? By building a house similarto a large Portuguese mansion with the name Pena Palace.
Today's building in Vozdvizhenka Street attracts a lot of people who want to take snapshots of this wonderful building. Lots of important people lived in this house. Today, the building is the House of Friendship With Peoples of Foreign Countries and many ceremonies take place there.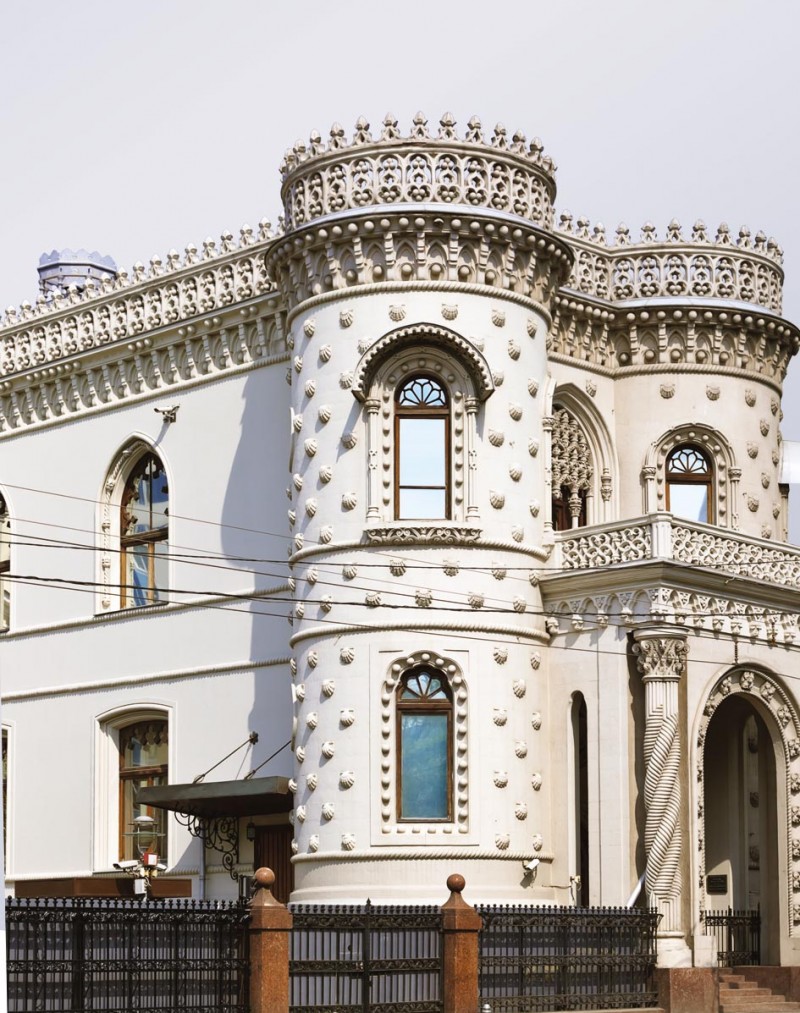 "The house with animals"
Another amazing building is on Chistoprudny Boulevard. It is a modern 21st century house.
The building makes this part of the boulevard look beautiful. You can see owls, ducks, lions, deer, flowers, plants and also fairy-tale creatures on its walls. The house is the work of the artist Sergey Vashkov. This house – one of his first works as an architect at that time – has the nickname "the house with animals" because of all the images of animals and creatures on its walls. Today, people still rent the flats in this building.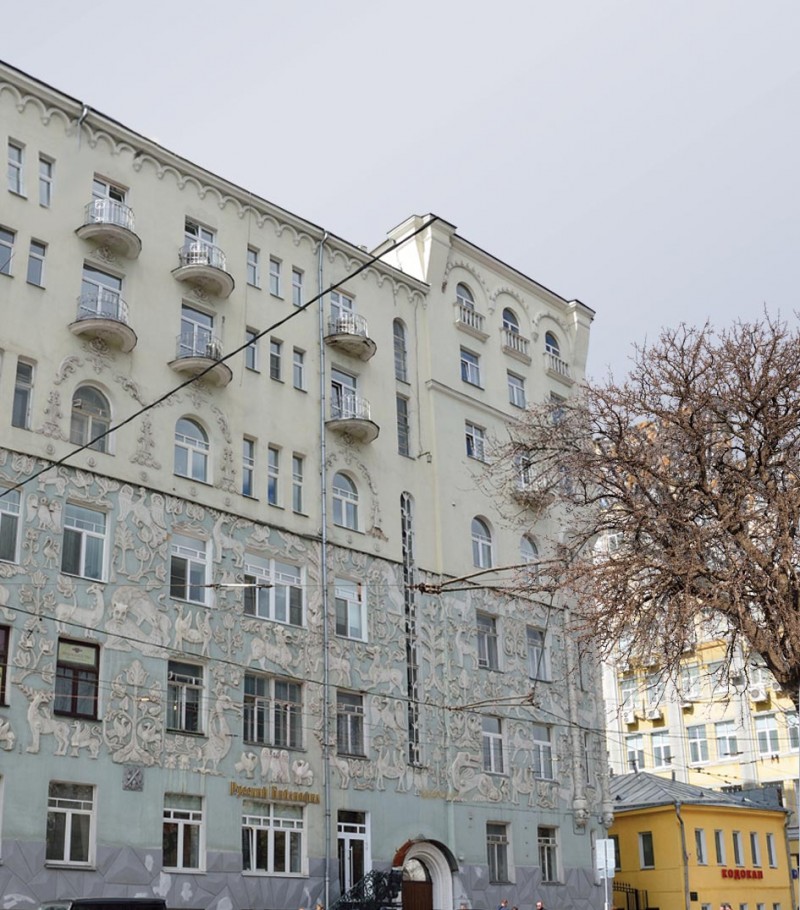 These are only a few of unusual houses you can see in Moscow and each of them has its own story to tell you.